Free download. Book file PDF easily for everyone and every device. You can download and read online Intrigued By First Sight (The Jackie Miller and Honey Elizabeth Novels Book 1) file PDF Book only if you are registered here. And also you can download or read online all Book PDF file that related with Intrigued By First Sight (The Jackie Miller and Honey Elizabeth Novels Book 1) book. Happy reading Intrigued By First Sight (The Jackie Miller and Honey Elizabeth Novels Book 1) Bookeveryone. Download file Free Book PDF Intrigued By First Sight (The Jackie Miller and Honey Elizabeth Novels Book 1) at Complete PDF Library. This Book have some digital formats such us :paperbook, ebook, kindle, epub, fb2 and another formats. Here is The CompletePDF Book Library. It's free to register here to get Book file PDF Intrigued By First Sight (The Jackie Miller and Honey Elizabeth Novels Book 1) Pocket Guide.
Aeryn Crow Dec 18, Get it by Wednesday, Jul The Midnight Dance Jan 22, More Information. Anything else? Provide feedback about this page. Back to top. Get to Know Us. Amazon Payment Products. English Choose a language for shopping. Amazon Music Stream millions of songs. Amazon Advertising Find, attract, and engage customers. Amazon Drive Cloud storage from Amazon.
Alexa Actionable Analytics for the Web. Sell on Amazon Start a Selling Account. Through her letters, Nettie reveals that she has become disillusioned with her missionary work. Corrine becomes ill with a fever. Nettie asks Samuel to tell her how he adopted Olivia and Adam. Realizing that Adam and Olivia are Celie's children, Nettie then learns that Alphonso is actually her and Celie's stepfather.
Their biological father was a store owner whom white men lynched because they resented his success. She also learns that their mother suffered a mental collapse after the death of her husband and that Alphonso exploited the situation in order to control their mother's considerable wealth.
The Painter's Daughter
Nettie confesses to Samuel and Corrine that she is in fact the children's biological aunt. The gravely ill Corrine refuses to believe her until Nettie reminds her of her previous encounter with Celie in the store. Later, Corrine dies, finally having accepted Nettie's story. Meanwhile, Celie visits Alphonso, who confirms Nettie's story. Celie begins to lose some of her faith in God, which she confides to Shug, who explains to Celie her own unique religious philosophy. Shug showed Celie that God is everywhere in the nature that surrounds us.
Shug made Celie realize that God was present everywhere. Celie, having had enough of her husband's abuse, decides to leave Mister along with Shug and Squeak, who is considering a singing career of her own. Celie puts a curse on Mister before leaving him for good. Celie settles in Tennessee and supports herself as a seamstress. She learns that Mister, suffering from a considerable decline in fortunes after Celie left him, has changed dramatically and Celie begins to call him by his first name, Albert.
Albert proposes that they marry "in the spirit as well as in the flesh," but Celie declines. Alphonso dies, Celie inherits his land, and moves back into her childhood home. Around this time, Shug falls in love with Germaine, a member of her band, and this news crushes Celie. Shug travels with Germaine, all the while writing postcards to Celie. Celie pledges to love Shug even if Shug does not love her back. Meanwhile, Nettie and Samuel marry and prepare to return to America. Before they leave, Adam marries Tashi, an African girl. Following an African tradition, Tashi undergoes the painful rituals of female circumcision and facial scarring.
In solidarity, Adam undergoes the same facial scarring ritual. Just after Celie realizes that she is content in her life without Shug, Shug returns, having ended things with Germaine. Nettie and Celie embrace, having not seen each other for over 30 years. They introduce one another to their respective families as the novel ends. Though the novel has garnered critical acclaim, it has also been the subject of controversy.
It is 17th on the American Library Association 's list of most frequently challenged or banned books. Celie is the main character of the novel. She is shown to have experienced abuse at the hands of men for most of her life: she is routinely beaten and raped by her supposed father, with whom she has two children during her adolescence and whom he gives away. He later gives her away to be married to Mister, who is in love with Shug Avery, a blues singer.
When Shug comes to recover from an illness in Mister and Celie's home, being disowned by her minister father and nowhere else to turn, it leads to an intimate relationship between Celie and Shug. Celie and Shug's relationship later develops a romantic and sexual dimension culminating in their sleeping together, this being Celie's first positive sexual experience.
Shug has a significant influence on Celie, who begins to draw inspiration from Shug's independence, leading her ultimately to her own independent attitude. Shug not only influences the way that Celie allows Mister to treat her, but also shows Celie that actions deemed sinful by others may not truly be evil or transgressive and that they do not prevent one from believing in and living for God, thereby broadening Celie's views on religion and ethics.
It is also Shug who frees Celie from Mister's bondage, first by loving her, then by helping her to start a custom sewing business and abandoning running Mister's household and helping with raising the children. From Shug, Celie learns that Mister, now revealed as Albert, has been hiding letters written to her by her sister Nettie, who is in Africa working as a missionary. These letters, full of educated, firsthand observation of African life, form a moving counterpoint to Celie's life.
Nettie is Celie's younger sister, whom Celie loves and saves from living the tragic life that she had to endure. Because Nettie is prettier than Celie, who has been deemed ugly, Mister is originally interested in Nettie as a wife, but settles for Celie. Nettie runs away from home to be with Celie, but is unable to stay with Celie as Mister tries to assault her sexually. As a result, Nettie leaves home and before leaving, promises to write to Celie and tells her that only death can keep them apart.
Nettie is eventually taken in by Samuel and Corrine, a missionary couple, with whom she travels to Africa as a missionary. While in Africa, Nettie becomes the caregiver of Samuel and Corrine's children and faithfully writes to Celie for decades. Nettie marries Samuel after Corrine's death and moves back to America with what are revealed to be Celie's biological children. Through explaining her experiences to Celie, Nettie encourages Celie to be more enthusiastic and optimistic about life. Nettie finds that while there is not racial disparity in Africa, gender disparity exists.
The women of the tribe are not treated as equals, and are not permitted to attend school. A sultry blues singer and preacher's daughter who first appears as Mister's mistress, Shug becomes Celie's friend and eventually her lover. Shug remains a gentle mentor who helps Celie evolve into an independent and assertive woman. Nute's best-selling book portrays the indefatigable French-Canadian canoemen, whose labors were vital to the fur trade and whose influence reaches us through the colorful songs, place names, customs, and legends they left behind. Through transcendent prose, an Ojibwe man chronicles his survival of abuse and bigotry at a state orphanage in the s and the brutal farm indenture that followed.
Examines in detail the technology of harvesting and processing the grain, the important place of wild rice in Ojibway ceremony and legend, including the rich social life of the traditional rice camps, and the volatile issues of treaty rights. A beguiling travel guide and history lesson in one, this volume offers an unprecedented look at Minnesota and its people.
An exploration of the lives of Great Plains settlement-era farm women and their pivotal roles in the home, field, and community. A detailed guide to fifty-five wineries in Minnesota and Wisconsin, including tours of thirteen wine trails and delightful sidebars packed with food pairings, tips and local lore.
From a pioneering ethnographer, an invaluable recording of how early-twentieth-century Ojibwe women used wild plants in their everyday lives. In a celebration of the wild and wonderful world of cartooning, twenty-three contemporary artists step out from behind their drawing boards and take a bow alongside their art. A detailed portrait of Swedish immigrant life and culture in the Twin Cities of St. Paul and Minneapolis, told in 22 essays by leading scholars from the U. More than seventy recipes to make the most of your late-summer farmers market haul, from comfort dishes to hostess gifts to savory snacks.
In this paperback original, new stories by award-winning writer Will Weaver complement selected favorites from his original collection A Gravestone Made of Wheat chronicling sweeping changes in Midwestern life.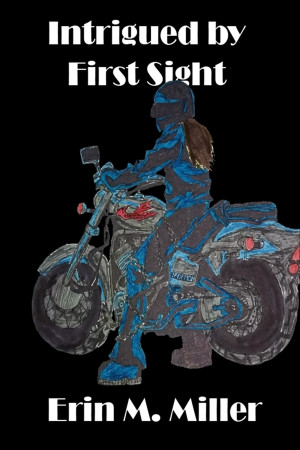 A rousing history of baseball in Minnesota details how black players earned the respect of teammates and fans alike. From Pig's Eye to a pig on the field, celebrate the St. Paul Saints--their players, owners, managers, fans, and ballparks old and new—and the history of baseball in the capital city! Paul family and associations. A brief and readable overview of the political protest movements that have shaped Minnesota, a state of extremes.
New in paperback in August In The Story of Cole Younger, long out-of-print, he tells his story in his own words after his parole from prison at the age of In this fascinating self-portrait, George Morrison, who calls himself "an artist who happens to be an Indian," tells a personal story of a life of changing horizons and artistic achievement. A year retrospective of Twin Cities life told through hundreds of breathtaking, surprising, and intimate photographs of people, culture, landmarks, and events.
A lively illustrated history that reveals how the movie business has fascinated, scandalized, and socialized the Twin Cities and its people. From Larry Millett, author of the award-winning Lost Twin Cities, comes this fascinating new book that explores the history of Minneapolis and St. Paul from the vantage point of their streets.
The first book-length study of the Citizens Alliance, a union of Minneapolis business owners, detailing their use of financial and political power, as well as propaganda and brute force, in their campaign against organized labor. A celebration of the special bond Minnesotans have with the land expressed through compelling essays and beautiful photographs. Fresh, often humorous photographs that will invite smiles, chuckles, and favorite memories of a treasured Minnesota experience—the end of summer celebration of farms, friends, food, and fireworks. Ten sweet and slightly wicked stories by N.
Affectionate without being overly sentimental, this intimate biography of a Wisconsin farm family eloquently chronicles a past way of life, one which, though arguably simpler, was not necessarily easier. Fifty extraordinary letters written by Dakota men imprisoned after the U. Dakota War of give direct witness to a harsh and painful history shared by Minnesotans today.
This playful yet practical guide-outlining skills from building a campfire to identifying urban wildlife to carving a duck decoy-will fully prepare Minnesota natives and newcomers alike for life in the North Star State. An intimate portrait of the remarkable characters and events behind the first non-mechanical crossing of Antarctica. Amidst the din of battle and the chaos of armies on the move, William G. This collection of thirty-six narratives presents the Dakota Indians' experiences during a conflict previously known chiefly from the viewpoints of non-Indians.
A remarkable collection of transcribed oral histories of members of Dakota, Lakota, Winnebago, and other communities. The comprehensive, user-friendly guide to more than 1, Swedish American historical sites and landmarks across the United States. Culled from hundreds of interviews with those who served at home and abroad, this book tells the distinctive stories of those who triumphed and sacraficed during WWII. Spells are conjured, herbs collected, and potions concocted in this fascinating history of the practices and beliefs of Norway's folk healers at home and in the New Land.
With honesty and extraordinary self-knowledge, twenty-one accomplished authors illuminate the mother-daughter relationship--intimate, complicated, loving, flawed—with humor and clarity. A small classic of travel writing and an indelible portrait of a young man coming of age during the Great Depression. Largely developed by Norwegians, Swedes, and Swedish-speaking Finns who spread in a short time across eight distinct settlements, the isolated community of Hovland, Minnesota, quickly established a reputation for its natural beauty and the lively activity and hospitality of its people.
Anderson and Dag Blanck.
The gripping, true-life story of one of the most destructive floods in U. Will Weaver casts the reader into the center of an interracial land dispute in this timeless novel.
Cream of the Crop: Maine State Library
In this guide are treasured family recipes and helpful hints on cooking the way your grandmother's mother taught her. A seasoned military nurse offers a startling account of the conditions, the people, the promises of life inside Abu Ghraib. Travel the powwow trail with an Anishinaabe family, the Downwinds of Red Lake, as they gather with relatives and friends to lift up the traditions of their people through ceremonies and dances. A haunting tour of the final resting places of famous and infamous Minnesotans in their home state. The Casey Award—winning account of life in the minor leagues, celebrating the game, the characters who love it, and the magic that can happen when a town, a team, and a ball player get a second chance.
Expand your squash repertoire: this abundant vegetable spans the seasons, offering a delicious base on which to build inspired multicultural dishes, bringing forth assertive flavors from savory to sweet. An enlightening introduction to Minnesota's Somalis, who have adjusted to a new climate, new language, and new culture in a region wholly different from their homeland. Pulitzer Prize winner Hamlin Garland recounts his journey from a rural childhood to a man of letters in this captivating autobiography.
Fifteen Minnesota nurses spent a year caring for the casualties of a divisive war, only to come home and descend into isolated silence. To heal themselves, they banded together as veterans. A captivating anthology of fiction, prose, and poetry. Finally, the book that unmasks the insider behind the shocking corruption in St. The first richly illustrated history of crop art and of generations inspired by Lillian Colton and her arresting portraits of celebrities in seeds.
In this sometimes startlingly candid account, Kathleen Ridder explores the passions that have motivated her in constructing and pursuing a life of community service and personal accomplishment. Boost your cooking credentials with help from Shefzilla a. Stewart Woodman , whose time-tested recipes that will bring repeat customers to your table.
An in-depth tour of the many sunken ships submerged in the waters of our great inland sea, Lake Superior. A pioneering study that examines the social, cultural, and religious development of Norwegian Americans in the agricultural communities of rural Minnesota. The images of the Vikings professional football team, the stereotype of the "Norwegian bachelor farmer," and even Minnesotan's speech patterns proclaim the Norwegian heritage of Minnesota. But the Norwegian settlers have contributed much more to the state. Eighteen essays explore interactions among Swedish and Norwegian immigrants to America, focusing on themes of friendship and competition through the lenses of identity, language, religion, and politics.
A comprehensive look at the Norwegian-language press, celebrating the tireless writers,editors, and publishers whose efforts helped guide Norwegian immigrants on their path to becoming Norwegian Americans. An inside look at Twin Cities theater and how Minneapolis—St. A richly detailed, clearly written history that reveals both the changes the Ojibwa chose to make and the continuity within the culture they retained.
It is a turbulent story of the tensions that shaped their integration of tradition and adaptation. This compelling, highly anticipated narrative traces the history of the Ojibwe people in Minnesota, exploring cultural practices, challenges presented by more recent settlers, and modern day discussions of sovereignty and identity. Author Michael McNally considers the cultural processes through which Native American peoples have made room for their cultural identity within the confines of colonialism.
Explores the vital role of women in the creation of Norwegian American communities—from farm to factory and as caregivers, educators, and writers. A Northern Front reflects the day-by-day disappearance of wild places and the ever-changing face of the American landscape. With the art of a practiced storyteller, Ignatia Broker recounts the life of her great-great-grandmother. A classic anthology of Minnesota literature, with selections from novels, short stories, essays, and memoirs, that conveys the diversity of the Minnesota Experience. Jim Norris examines the complex relationships between American Crystal Sugar Company, the sugar beet growers, and Mexican migrant workers.
An engaging history of Minnesota, told in compelling essays by the state's finest historians and writers. Follow Will Steger and Paul Schurke, along with six others and 49 dogs, as they set out to complete the first ever confirmed "unsupported" expedition to the North Pole. Old Rail Fence Corners is the story of Minnesota's early settlers in their own words—hardship and happiness on the frontier. The grand era of steamboats and resort hotels at this magnificent lake, once the center of the state's resort industry, told through postcards and historic photographs.
The dynamic Midwestern small town—from its idyllic beginnings to its imminent decline—explored and celebrated in thirty-four selections of cultural history, fiction, and poetry, both classic and contemporary. Beneath the veneer of a developing American suburb lie the hidden stories—historical, biological, and ecological—that make it a wondrous and unique place.
A rich narrative history of the worldwide community of Hmong people, exploring their cultural practices, war and refugee camp experiences, and struggles and triumphs as citizens of new countries. History professor William Green unearths the untold stories of African Americans and contrasts their experiences with those of Indians, mixed bloods, and Irish Catholics. An exploration of the Oberholtzer-Magee Expedition and the hidden history—both natural and human—of this vast and beautiful wilderness.
Grandpa introduces grandchild to the art of ice fishing—sharing a cozy ice shack, sorting colorful tackle, and finding ways to pass the time. But where are the fish? Will they ever catch a fish? Adventure writer Cary Griffith recounts riveting and life-threatening tales of exploration in the limestone caves of southwestern Minnesota and the man-made caves of St. A celebration of intensely local foods on a spectrum spanning traditional American Indian treatments and creative contemporary fusion.
Explore the Quetico-Boundary Waters with seasoned paddlers—one a writer, one a photographer—whose work reflects on the spirit of the place, conveying an open invitation to visit an ages-old wilderness. This stirring narrative reconstructs in amazing detail the story of a remarkable band of soldiers at this seminal Civil War battle. From the authors of Minnesota Eats Out , this lavishly illustrated and jam-packed book brings readers years of vacation getaways in the Land of 10, Lakes.
Second edition of the popular weather almanac! Whether planning your garden, settling a bet, or making neighborly small talk, this fascinating guide will give you all the facts and figures, all the trials and tales you need. Thirteen perceptive and insightful essays that examine the uniqueness of Minnesota in the social, cultural, and political spheres. A comprehensive, illustrated history of the glory days of old-school, professional wrestling—a must-have for wrestling fans!
Wickedly funny and surprisingly fresh, these stories offer a unique look at on of the most important American writers of the twentieth century. The classic reference for place-name information on the state's cities, towns, townships, lakes, and streams. Revised and thoroughly updated from the original. The user-friendly guide to nearly two-hundred breathtaking historic house museums across Minnesota. This magnificent volume brings together for the first time stunning but rarely seen maps of Minnesota through five centuries, showing what happened in the past and what was planned for the future.
Great food, fast: packed with recipes, interviews, photographs, restaurant tips, historical anecdotes, and wry wit, Minnesota Lunch explores the least considered and least understood meal of the day. Veteran ghost hunter Micahel Norman uncovers almost three dozen stories of Minnesota eeriness—just in time for Halloween. A county-by-county guide to Minnesota's more than 1, holdings on the National Register of Historic Places, the country's official list of historic properties. Explores the innovative ways Ojibwe men and women on reservations around the Great Lakes sustained both their families and their cultural identity in the face of extreme prejudice and hardship.
This treasury of vintage crime offers a vivid picture of Minnesota from the time it achieved statehood in through It also traces the gradual changes in social attitudes from the days of frontier justice to the abolishment of capital punishment in Four brutal mid-century murder cases that first attracted photographers and the public spotlight now draw the practiced storytelling of acclaimed writer Larry Millett.
An intricate narrative of the Dakota people over the centuries in their traditional homelands, the stories behind the profound connections that hold true today. This richly illustrated history of Minnesota postcards, with images selected from a collection of more than 20, cards, explores the significance of postcards as cultural artifacts. Flipping through these pages, the best days of the season come back to me. Join Bruce the Bug Guy on a hunt for the most interesting insects in Minnesota—through the forest, across the prairie, and even in your own backyard.
A chronological compendium of remarkable and curious events in the history of the North Star State. An overview of how Minnesotans of diverse backgrounds—soldiers, women, African Americans, and Native Americans—served their country during the Civil War. Flavored with contemporary newspaper quotations and illustrated with period images, this political history inspires greater understanding of a preeminent American city.
A lavishly illustrated tour of the state's eateries - its soda fountains, nightclubs, hotel dining rooms, and resorts - from to , including seventy treasured recipes from favorite restaurants. Reaching far beyond disco with an intriguing and entertaining look at the changes and challenges of the s, the decade in which Minnesota grew into its modern identity. This handy travel guide presents the locations and texts of historic markers, 60 geological markers, and 29 historic monuments in all corners of the state and is the perfect traveling companion for your next road trip.
Honors Minnesotans who faced war with equal amounts of determination and dread, courage and fear, in places as far away as the Pacific and Europe and as close as our hometown. Celebrate all the holidays—and then some—with renowned storyteller Kevin Kling, whose sense of the ridiculous never gets in the way of his appreciation for human nature.
Ten-year-old Fritz and his poppa have made a life for themselves on the Mississippi River Flats in Minneapolis in , but what they really want is for their family to be whole again. Covers the Ojibwa fur trade, canoe building, quillwork, native foods, hunting, fishing, and more. Looking for a unique vacation without digressing from your favorite summer spot? A lyrical memoir by a Korean adoptee that explores the many facets of personal and cultural identity.
His subjects are life, love, and death A middle-aged woman leaves her day job and becomes a full-time shepherdess, raising a wild mix of animals with equally wild personalities. Although never more than a small percentage of the Minnesota's population, Jews have made a remarkable contribution to the state in business, politics, and education. From the early days through Prohibition and the swing era, then to bebop and beyond, this is the story of jazz music, musicians, and venues in Minneapolis and St.
The first-ever biography of wilderness preservationist Ernest Oberholtzer, environmental pioneer and explorer and caretaker of Minnesota and Ontario's boundary waters region. The Last Hunter is an examination of family, life on the land, and those things we hold dear enough to want to carry along, one generation to another. Dakota, Ojibwe, and mixed-race communities resisted the early American version of marriage, in which women give up all rights to civic life.
From the rich oral culture of his own Ojibway Indian heritage, Basil Johnston presents a collection of legends and tales depicting manitous, mystical beings who are divine and essential forces in the spiritual life of his people. An evocative history of four generations of a Minnesota farm family and a chronicle of their way of life. Dramatic first-person narratives and historic photographs bring to life the history of the Minneapolis riverfront, its industries, and its people. True survival odysseys of two wilderness trekkers who entered the woods in search of tranquility but found something else entirely.
Fifty-seven Ojibwe Indian tales collected from Anishinaabe elders, reproduced in Ojibwe and in English translation. Leaving Rollingstone is the story of how a Twin Cities advertising writer and novelist reclaimed the enduring values and surprising vitality of his small-town Minnesota boyhood.
A stunningly photographed volume that invites readers inside thirty historic and architecturally significant homes on beautiful Lake Minnetonka. An architectural tour of some of the finest homes in Minnesota situated around Minneapolis's famed Chain of Lakes. The only thorough treatment of Lincoln's Indian policy during the Civil War and the corrupt "Indian System" of government aid that mainly benefited ambitious whites. A unique and compelling portrait of Charles Lindbergh by the celebrated author and long-time writer for the New Yorker magazine. Lindbergh's personal and intimate recollection of his boyhood days on his family's Minnesota farm on the banks of the Mississippi River.
A compelling biography for young readers that traces the life of the Dakota leader Taoyateduta Little Crow and his role in the U. Spanning years, Steven R. Highlights the rifts, actions, and crises leading up to and following the U. First published in , this Mississippi River classic is filled with a rare blend of excitement and pathos. Internationally known historian Roger G.
Kennedy details the wonderful story of the evolution of architectural styles of Minnesota from to Looking for a new perspective on your favorite weekend getaway? Travel back through time with this historical tour of the beautiful St. Croix River. Beautiful photos and engaging essays transport readers into the oddball world of ice fishing—warm-house hovels and mansions, ephemeral ice cities, dark-house spearfishing, and bizarrely humorous northern winter festivals.
CCC veterans tell compelling stories of their experiences planting trees, fighting fires, building state parks, and reclaiming pastureland in this collective history of the CCC in Minnesota. A compelling look at prison life in another era, vividly recalled through historic photographs and startling first-person accounts. A clear-eyed celebration featuring the hidden stories that made the University of Minnesota the great institution it is today. The feature film Sweet Land was based on this short story about a Norwegian American farmer and his German immigrant common-law bride.
Kids of all cultures journey through time with the Ojibwe people as their guide to the Good Path and its universal lessons of courage, cooperation, and honor. At the community feast, observing the bounty of festive foods and counting the numerous elders yet to be seated, Johnny learns to be patient and respectful despite his growling tummy.
An intimate and detailed portrait of young Swedish women who chose to immigrate to America in the nineteenth century--why they left, what they found, and how they survived. The only full-length biography of one of the Midwest's most important, nineteenth-century political and intellectual leaders. This is a collection of compelling and humorous personal stories told by 83 women, describing how they became feminists and how the women's movement changed forever the way they see themselves and the world around them.
Through research, historical narratives, and storytelling, historian and author Joseph Amato demonstrates how Americans with mixed ancestry and common origins might produce truly extraordinary family histories. From winter hunts to picnic foraging, Coyote makes his deliberate way through the seasons in his urban habitat. His adventures come to life in this lavishly illustrated tale. The most authoritative biography of the consummate liberal politician of the second half of the twentieth century. For the first time since its initial publication in , this classic history of the Ojibwe in now available with new annotations and a new intorduction by Theresa Schenck.
Insightful, accessible, and eye-opening essays consider the life journeys of Hmong-American individuals, families, and communities as they participate in creating the ethnic and social fabric of this nation. An engaging history of the arrival of the Hmong in Minnesota in the s, their struggle to build community in a new land, and the challenges they face today. Homemade with Honey is the fifth book in the Northern Plate series, celebrating the bounty of the Upper Midwest by focusing on a single ingredient, exploring its historical uses as well as culinary applications across a range of dishes.
Vizenor's classic first book provides a unique view of reservation life in the late s and early s and the early days of the American Indian Movement. More than one hundred stereotype-debunking questions—thoughtful, awkward, and searching—answered with solid information, humor, and compassion. A biography for young readers, ages 9 and up, that humanizes the people behind the famous Dred Scott decision, the first legal test of slavery in the United States. Captivating stories of growing up, traveling the world, and relying on the strangeness of others bring Kling fans to their feet and a fresh audience to its knees—bowled over by laughter.
The Dakota War of draws on a wealth of written and visual materials by white and American Indian participants and observers showing both the sources of the Dakotas' wrath and the terrible consequences of the conflict.
Sarah Bagby's Reading Past
Examines how the decorative work of Dakota women—and the changes in that work—embodies the culture, spirit, and history of the Dakota people. Along with An English-Dakota Dictionary, this remains the most comprehensive and accurate lexicon available. Evelyn Fairbanks lived along Rondo Avenue-the heart of St. Paul's largest black community-from the s through the s. Her memoir tells warm and human stories recalling those years in a vibrant community that vanished with the coming of the freeways in the s. A haunting re-creation of the brutal death of an American housewife, the conviction of her husband, and the family trial at which their children determined for themselves how their father should be charged.
Compiled nearly years ago, this dictionary remains the most comprehensive and accurate lexicon available of the Ojibway language. A pragmatic guide to the legislative process, with proven techniques for legislating from the minority side of the aisle—and powerful insights on how collaboration makes for better lawmaking. Louis Park, Minnesota, Steve Lerach offers an entertaining, outrageous, and compassionate look at the people who put the food on your plate.
A concise history of Germans in Minnesota including immigration patterns, the Catholic and Lutheran churches, cultural organizations, businesses, and politics, especially in the World War I years. A fascinating firsthand account of life during the U. Civil War as told by a husband and wife through the letters they shared with one another. The biography of a pioneer in early desegregation, anti-lynching, and civil rights cases, and a tireless activist and organizer for African American civil rights. A new biography of Frederick Weyerhaeuser — , one of the great industrialists of the late nineteenth and early twentieth centuries and founder of the international timber corporation the Weyerhaeuser Company.
This engaging case study of food, conservation, and life during World War I brings alive the unparalleled, mostly voluntary efforts made by everyday Minnesotans to help win the war. Shows how the global story of logging, forestry, conservation, and resource management unfolded in northern Minnesota. Invaluable information and advice to anyone who wants to preserve these objects. Twenty-one contributors, fourteen of whom are American Indians, discuss general aspects of museum care, explain techniques for particular materials, and address important cultural considerations.
The story of noted architect Cass Gilbert and his early career in Minnesota, culminating in his commission to design the state capitol building in St. A concise history of Chinese in Minnesota including immigration patterns, cultural and social organizations, businesses, politics, education, and family life.
Captures the essential details of Chippewa child life and provides a comprehensive overview of a fascinating culture. Reprint of the long out-of-print book, the definitive work on Radisson and Des Groseilliers, with an additional, end-sheet map. A charming survey of Minnesota's treasured getaways, with over color photographs of cabins by Doug Ohman and witty prose by well-known writer Bill Holm.
A tribute to the women and men who process the foods we eat, manufacture the cars we drive, and produce the goods that make our lives comfortable. A business history of Minneapolis and St. Paul in the nineteenth century, tracing their explosive growth from remote outposts to full-fledged cities. Sixty-four new and selected tales spanning more than twenty years in the career of a modern master of the short story.