Free download. Book file PDF easily for everyone and every device. You can download and read online 52 Weeks of Recipes for Students, Missionaries, and Nervous Cooks file PDF Book only if you are registered here. And also you can download or read online all Book PDF file that related with 52 Weeks of Recipes for Students, Missionaries, and Nervous Cooks book. Happy reading 52 Weeks of Recipes for Students, Missionaries, and Nervous Cooks Bookeveryone. Download file Free Book PDF 52 Weeks of Recipes for Students, Missionaries, and Nervous Cooks at Complete PDF Library. This Book have some digital formats such us :paperbook, ebook, kindle, epub, fb2 and another formats. Here is The CompletePDF Book Library. It's free to register here to get Book file PDF 52 Weeks of Recipes for Students, Missionaries, and Nervous Cooks Pocket Guide.
Hi Mel, I was scrolling for rhubarb recipes and found your sight. Thanks for shaing your recipe AND your blog. Thanks so much, Kathy! Hi Mel! Just wondering if you have found a good place to buy vanilla? We love you so! Hey Shellee! I know, vanilla is insane! It was killer! First time on your site looking for a salad to serve with a Mexican meal.
So appreciate your statement about your faith!! HI, I just read your personal memo about yourself and your family. Somehow, I smile throughout reading through. Thank you for taking the time to write up the recipes and may God bless you. And thank God for people like yourself in this world. Thank you Mel for your most helpful way to boil and peel hard boiled eggs, something I most definitely should have mastered many, many years ago. Thank you too, for sharing boldly your love of Jesus Christ! Being MUCH older than you, chronologically, but as young as you at one time, I too would hide in my kitchen closet, while my grandchildren hunt me down stuffing my face with healthy dark chocolate morsels.
Very rarely do I read blogs or about the people who are writing their recipes, but for some reason I was curious about you. I generally just like to get to the recipe itself and a way I go. You drew me in. As I was reading about you, I knew immediately you were Mormon. Today in church we were talking in our Relief Society Council how sometimes people can just feel our Spirits, by having a strong light of Christ in us by our constant nurturing of that light. I wanted you to know that your light of Christ is strong. I could feel it in the few words you wrote, your good attitude and joy in your love of food and family.
Good for you! Have a great day. Thank you so much for this comment, Janine! It made me think I need to try even harder to let that light shine. Thank you for your thoughts! You are lovely and refreshing! Could you send me the links to both? Hi Mel, I love your site—I have tried many recipes, most with great success. Thank you for sharing your family favorites with us! Mel, I just found your blog. They are my favorite dessert!
You have a beautiful family!! I will explore your blog more also for other scrumptious recipes.
Like this post? Subscribe for more!
Hey Annie — sounds like a fun upcoming change with retirement and a possible relocation! We moved from the midwest Minnesota and Wisconsin and so the milder weather has made our hearts so happy and our bodies so much warmer! Last winter was brutal, though, and it sounds like there are usually several mild winters and then this area gets hit with a doozy.
Thanks for your answer, Mel! No commitments yet — just the fun of discovering places and possibilities!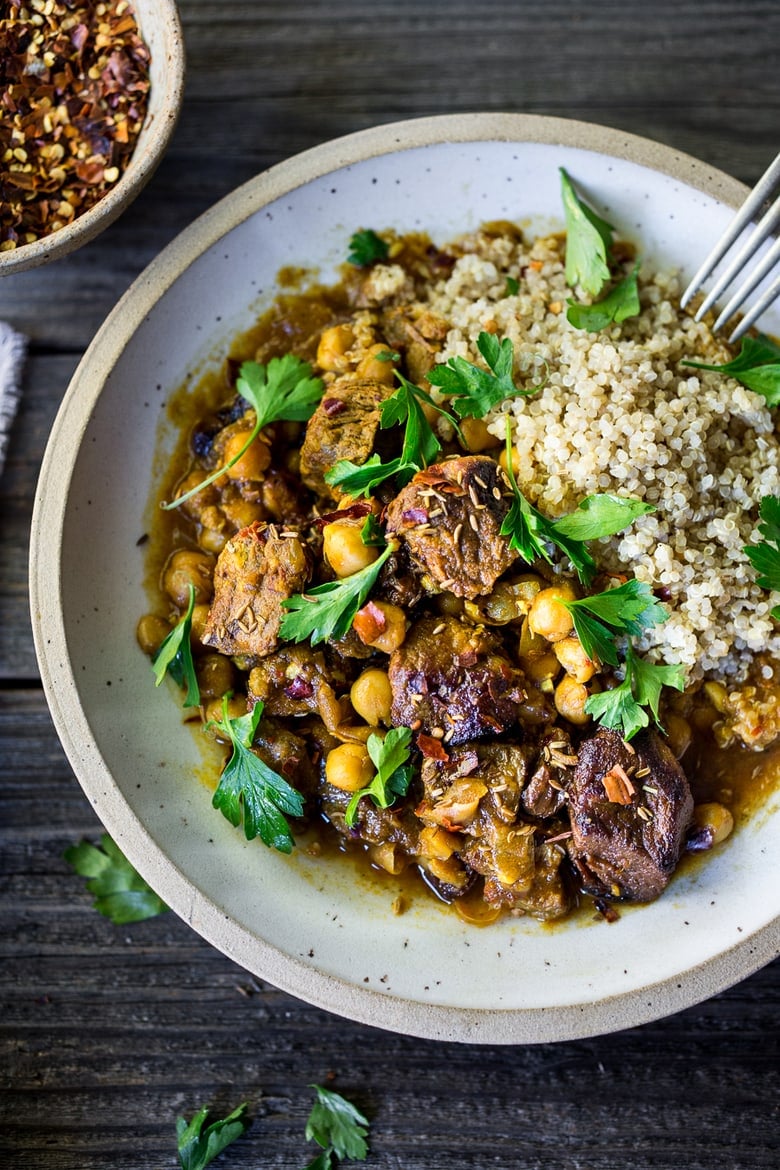 I ran into your food blog a couple years ago and then today I was searching for ideas for leftover pork loin and your blog came up first! You have really done well! Thank you for the recipes and for always being so kind to me in YW. I always looked up to you! Your family is beautiful! Nate moved just 30 minutes up the road from us. We need to get together with him. Anyhow, congrats on all your hard work and success! Hey Chelsea! So fun that you live in the same area as Nate! My in-laws live there, too, so we try to get there once a year or so. Thanks for the comment. Hope all is well with your family!
Just found you via your cookie scoop blog. Love your descriptions. The asiago cheese pull apart rolls will be next. I am a missionary mom of five-year-old quintuplets and a perpetually ravenous almostyear-old boy. Thanks for blessing us on the other side of the world! Thanks so much for your comment, Carrie! What percentage of time do you use an Instant Pot? What brand wheat grinder do you use. I would like to start grinding my own wheat berries for bread flour. Your blog is fabulous. I just plug along with my to-do list just like everyone else! Make your recipes ALL the time.
My niece introduced me to your blog and enjoy the recipes and your blog! I checked your link about the Savior when I finished preparing my seminary lesson. I knew it! You just look so wholesome and…Mormon! Mel, thanks so much for your recipes! I love browsing your site and trying new recipes out for my husband and three sons. I love your bio here — your family is so cute!
Thanks also for sharing your love for Jesus. I recently decided to try making my own fresh tortillas. Wish me luck. I will check back in and let you know how I fared. Merry Christmas. You have not disappointed me! So thanks so much for doing what you do with the blogging and raising a good family. The world needs good food and good people! Thank you so much, Marian! This was the best compliment. Thank you for letting me know. Those missionaries are awfully lucky to have you around to feed them. I have been following you for quite some time — I just love your recipes.
I go to them every time I am going to entertain. I am having a Christmas brunch and serving your french toast, quiche and fruit and muffins. I want to make blueberry muffins — do both of your recipes freeze well and which one would you suggest? I would probably make them a day or two ahead.
Thank you so much for all you do to make your recipes so fun and interesting. I love them all. My husband requested green chili chicken enchiladas for dinner tonight. I knew I could find an awesome version here. Even my picky eaters ate it! Love your site! An year-old still learning, still burning in the kitchen. Mel, I just watched your bread making tutorial! It is so awesome. I love your fun, creative way you present the recipes you love and I just read about who you are and your amazing family! How do you have time to do what you do with five children??
An inspiration!! Then as I continued to read on you shared your love of Jesus Christ! I am a born again Christian and I just wanted to say that I do not take a lot of time to look at Facebook and social media just because I would rather be making wonderful, heathy, beautiful food and making time among working part time and babysitting my grandchildren to see your blog and learn how to inspire through cooking!
My husbands name is Brian as well. Bless you Mel! Thanks so much for taking the time to comment, Shelley! It made me happy! Thank you so much for checking in and leaving a comment! Two years ago, I became an ER nurse. It used to be something fun, enjoyable, and fulfilling. Lately, cooking has seemed like another task on a long lists of tasks to accomplish so it has fallen by the wayside. My family has complained and I have been rebellious in stating I just did not care what they ate, while throwing the cereal bowls on the counter.
Who knows…. So fun to see your comment on here! It was fun to run into you a couple years ago at Bear Lake. I hope you love the recipes you try! Keep it simple and make your kids help cook! I am new to your blog. A few weeks ago a good friend shared your Chicken Tortilla Soup recipe with me.
I made two crockpots full for a teacher appreciation luncheon. It was a big hit! Not a drop left! And so many requests for the recipe, several of whom were already following your blog when I told them were to find it. Being too busy to eat at the luncheon, I came straight home and made another pot full for my family. And so now I am hooked.
Even my picky eaters said it was good. I had to browse your blog for the next recipe just to keep myself from eating half the pan. So grateful for the time you put into your blog and for making everything so yummy and user friendly. You have given me renewed confidence in the kitchen and my family and I thank you for it! Oh happy day!
Thanks, Brooke! I am so happy you found your way here and that you are loving the recipes!! Makes me so happy. Had a slow day at work and ended up spending upwards of 3 hours on your website. Just wanted to say that my sister Annie and I are long time fans and we absolutely love your website. You are so funny and so genuine, not to mention that your recipes are incredible. We only wish we lived in your ward and that we knew you in real life. Thanks for all the hard work you put into this website! Ah, Beth — thank you! And yes, totally a valid use of time. She said your blog is her go-to.
My best wishes to him and your family. Nothing beats having a Sons of Mosiah moment when you bump into a friend and find his family faithful and thriving. Off to find me some great recipes on your site! What a small world — thanks for taking the time to comment and let me know! Good Morning, Mel! I have been in a bit of a dinner rut, and feel so inspired after looking at all your wonderful meals. I am printing like crazy, subscribed to your newsletter and started following you on Pinterest. Just wanted to say thank you!
Amy :o. This took me by complete surprise! I recently moved to Ponca City. Way to put this small town on the map Mel! I hope you love it there. It was a huge part of my growing up years! I recently made your lemon blueberry cake for our new-to-Oregon friends Nate and Kylie. With no prior knowledge of their connection to you, it was pretty funny. They loved it! I love your site but I love them even more. My name is Becky. I live in CT.
I have been married for 13 years, am a mother of two kids and a dog, and I am a first grade teacher. My friend from church showed me your blog about 2 years ago and since then I have been hooked. Every one of your recipes always turns out amazing. Every one is always a hit in my house! I tried your perfect chocolate chip cookie recipe early this summer, and my household was in heaven! Ironically and unfortunately, I was diagnosed with Celiac Disease a few weeks ago. My entire lifestyle has changed. I am starting fresh with all new recipes and trying to adjust. It is a challenge to try and cook this way for my family each day.
I was so happy that you have a gluten free section in your recipes. I have tried two, and they were just as amazing as your regular recipes. I am pretty bummed though because I can not make most of your recipes anymore. I was wondering if you would be able to add more recipes to your gluten free section? It would be amazing if you could at some point! My hairdresser is named Susan CT.
We were talking about Celiac and your website at my last hair appointment. In passing she mentioned that she once knew your sister-in-law or something and her name started with a K…from church? I am LDS too. It was in passing, but it can be a small world! Hi Becky! Thanks for the comment! I think your hairdresser was probably talking about my sister-in-law, Kylie — she and my brother lived in CT for several years.
Mel I have been following your blog for years and never commented. Thank you for all the hard work you put into sharing amazing recipes. I love reading your witty, genuine posts just as much as the recipes! Thank you, Nancy! You are the cutest! Your comment totally made my day. I appreciate you taking the time to let me know! I just want to say how glad I am that I found your blog. You are such a blessing with your wonderful recipes, fun writing and enthusiastic advice. You are an inspiration to me. Thank you for doing this site. I rely on it for ideas!
Everything I make from your site turns out amazingly. Immediately my daughter searched for and made The Best Blueberry Muffins — mini muffins without the topping. They were the best blueberry muffins ever…melt in your mouth! Hello from New Brunswick Canada. Love your site. Keep up the great work. LOVE the new site Mel!! Extremely easy to navigate, very fast to load, and not cluttered in any way. That…is the mark of excellent web design. From what I see in the emergency room, the life of drugs and alcohol is far from glamorous. Do you not have anything better to do than be critical of one of the most harmless, generous food bloggers around?
Will you please delete mine? I got a tad bit defensive for you. Love you, Mel! I appreciate you so much. I just found this site tonight but want to tell Kelly J. Shame on her, and shame on me for bringing it up a year later, but shout out to Kelly for her loyalty. Sorry…and thank you. I substitute it anytime a recipe calls for olive oil now and my food tastes SO much better- the flavors of the food come out so much more!! Thanks, Amanda! I agree, avocado oil is amazing! I use it almost exclusively now. Glad you love it, too! I am going out on a limb here but I think I am speaking for a lot of people by saying this.
Through you I have learned to cook and even feel like a rock star in the kitchen. In any case, this is a round about way of saying I think we should all write in you for president in ! In all seriousness you are a household name and you have created something that one day your children will truly understand. You go girl! Keep it up and if you ever dreamed one day as a child of changing the world- well, you for sure have. Thanks for all the great recipes. Haha, Mary, you made me laugh!
I second all that was said by Mary!! We love your recipes at our house, and even my extended family and lots of my friends! I spent a lifetime working and now I at last have time in the kitchen!! And while I am already a good cook, I have the worst time figuring out what to cook!! Since I found your blog last year I started cooking at least 2 of your recipes a week and everyone loves them, I still make everything from bead to Pasta from scratch and grow most of my own herbs and spices But I have to THANK YOU for giving me a break I no longer ask what they want since I seldom get an answer I just look at your Blog and cook what ever sounds interesting at the moment and no one is saying they wanted something else.
I love your story and your buttermilk biscuits. We have made several recipes and these are by far my favorite. A woman after my own heart! Wonderful blog, careful and mindful consideration to the preparers and cooks. Thank you four your gift of culinary organization! My question is…. Please let me know if you think this is possible because I am hoping to try for a grad party brunch.
Bake and freeze! Just wanted to say I love your recipes! The fact that you also have a house full of young children and have time to cook has given me incentive to do the same. Thanks for sharing! I love your blog. It is so nice to find someone else in the same spot I am. Five kids, all boys till the princess at the end and trying to do my best as a mom. While I love your recipes, my favorite thing is your values that come out in your blog. I love that I can cook great food without using alcohol. I can read a blog that talks about how great it is to be a mom of a large family and that disasters are just part of the plan.
I have really enjoyed cooking your recipes and feeling like a superstar in the kitchen. Which we all need after watching your kids thrash on the ground pretending they are being poisoned by green beans. Mel, I know you hear how amazing you are everyday by your followers. I have been coming to you now for about a year to find recipes. I wish that I could truly make you understand how much of an impact you have had in my life by your food.
I truly get enjoyment out of watching people take that first bite then the second or even to hear them ask for the recipe. You have helped me grow in the kitchen and I am forever grateful. I do not look anywhere else for ideas or recipes since I have found your blog. I actually sat down last night after making your awesome bagels and a scary thought crossed my mind, what if the web went down and I could not access your blog????? I hope that you always keep a smile on your face and know how much people appreciate and love what your doing for them.
Thanks for a great site. Thanks, Jim. Thank you for meal ideas that are so full of homey goodness! The ingredients are usually what I have on hand or what I can easily get. This week I planned 4 meals all from your site! I thought white sauce was hard to make until I tried yours.. I made seasoned chicken, onion, garlic, portabella chunks, asparagus, and noodles.
Then covered it in the white sauce. I try to keep a low-sodium diet so sometimes I just switch products to a lower sodium version and everything is still delicious. Just had to tell you thanks again. Would you consider doing a post on biscotti? I make 6 kinds of yeast bread to sell along with cinnamon rolls because yeast is my passion. I knew basically what it was and have eaten it before, but wanted something that was viable for selling in a farmers market. I buy as much as I can locally from people I know and trust as in other vendors at the farmers markets I vend in.
I found the one for the orange sweet rolls and that could be the next product in our market line up. After the Monkey Bread of course. I want to thank you for such a nice family centered site! I enjoy your recipes and so does my family.
Cast Iron Cooking Tips
Joyce Lockyer. Yours is my go-to website for trying a new dish or planning a menu for dinner parties. Is there any chance that you might put out a cookbook? I would sure appreciate that, rather than looking through my assortment of loose pages of printed out recipes. So happy you love the recipes; thank you! Wow, I feel so lucky! It has made my life so much easier. No more wasting food or money trying new recipes. My family thanks you for the great food. And we love you!!!
I have been a scared cook my whole adult life. That was when I found you. It was amazing. In fact, everything she ever made was so so yummy salad and desserts included. Slowly, I started trying your recipes que kids cheering sound bite and gained confidence in the my culinary skills. My family loves all the new food I am making and I am loving cooking it. Thanks for having my back. Thanks for being an amazing cook and then sending recipes out to the world so that lowly moms like me can make amazing food. Your recipe for toffee blondies in a jar looks so cute and yummy.
Looking forward to checking out the rest of your blog and fab recipes.
Goodbye Teddy (Dear Teddy A Journal Of A Boy Book 4)?
Choice and Accountability;
Men, Women & Kabala.
Health Economics;
The Virtual Missionary: The Power of Your Digital Testimony (Book on CD) *.
52 Weeks of Recipes for Students, Missionaries, and Nervous Cooks;
Rediscovering Plato and the Mystical Science of Dialectic.
Any tips? Thanks a million!! Hi Lisa, sorry you are having troubles. Do you mind letting me know what devices and more importantly, what browser s you are using when submitting the contact form? I can troubleshoot and hopefully get it fixed. In the meantime, feel free to send an email to contact melskitchencafe. And I love that you lean towards real, unprocessed food but are still moderate in all things. I am so happy i stumbled across your blog!
I had a recipe years ago for a pie crust made with sour cream and i absolutely LOVED it, and promptly misplaced it. So I thought I would finally do a google search for a good one and found yours. Can not WAIT to try it with all of my yummy fall pies and tarts. I am your newest, biggest fan.
I really feel I should be paying you directly. I am clicking on every ad! Bless you! Your posts make me smile and laugh, and inspire me to cook great food for my family. Thank you for all that you create, test and share — all with a fun voice and personality. I have just only now found your blog through a pork chop recipe haha! I have raised 3 two more left at home. It is a difficult but rewarding journey! Blessings to you and your family! Your blog has changed that for me!! I love picking out new recipes each week to try from your site for two reasons: 1 They have regular ingredients already in my pantry and 2 They turn out and are SO good!!
Just tried the grilled Teriyaki Chicken recipe and my picky eater husband loved it as he always does with your recipes. Thanks for giving me confidence in the kitchen! Your blog is absolutely one of the best. A mother of five kids myself 4 girls and 1 boy: I need your great recipes. Thank you for making our lives easier and yummier and our houses smelling awesome. Well, I actually started reading your blog on about the fourth post. I have printed about three fourths of your recipes and I keep them in a notebook with the letters MKC on the front. My daughter and daughter-in-law constantly ask me for your recipes.
They both follow your blog, but they call to ask me the name of a recipe so they can find it in your index. When I wake up each morning I check my email and then your blog site. In the past I have left comments about how much you have helped me feed my elderly parents. I was having a horrible time coming up with a variety of meals for them.
Your blog changed that. Cooking for them became a pleasure because I was so excited to try each and every new recipe I discovered on your site. Thanks so much for making my life easier! You have been such a wonderful, kind, loyal reader, Teresa! Thank you for sticking around after all these years. Thank you for leaving a comment — I appreciate you! A bake club sounds so fun! I love love love Cooking and whenever I need something to make I just turn on the computer and look on your website. You are the best! Awesome, Molly!
Thanks for leaving a comment; so proud of you for enjoying cooking at a young age! It makes finding recipes so much easier. One might wonder if Mr. Redford has ever tasted his namesake dessert. But, his name got me to look. It does look good! Love your recipes! Do you know if this is something you can help with? Hi Terry — thanks for your email! Thank you!! I hope! Hi Mel, Just wanted to drop a note to let you know how much I appreciate all you do. Here on Long Island Friday we had another snow day on the first day of Spring.
What to make? My son and his girlfriend were taking the train out from the city, late…we were all tired and cranky after a week of work and Hw.. And the thought of five more inches of an endless winter of snow…. Can I tell you about the happiness at our dining room table Friday night when we were eating and laughing by candlelight to your glorious, hearty, comfy meal? My teenage daughter and her friend scoffed it up with recommended by you! Mel, I am so impressed with this website, your receipes and also also all about you. I found your website looking for a receipe for the Brazilian cheese ball things having had them about 15 years ago in Brazil and now I am hooked.
We have just cooked the classic tomato soup which was also yum. Your theories around trying to limit the processed stuff and cooking for the kids go hand in hand with mine. I am hooked! I find it hard to find time to cook but I have a great incentive now. Great website. I wish you and your great looking family a Happy Thanksgiving. Mark Florio. Now I like cooking much more than I used to and the food is, wow! And from scratch. I love it and I love sharing your website with my friends. So many recipes to choose from. I get my fill right here.
I am so grateful you are putting your time and energy into cooking and sharing it with us. It has really, really helped me. Welcome to Idaho. I look forward to trying your recipes. Just stumbled across your blog thru a search and will be perusing your recipes! Curious to where you are? Hi Sheri! I need to update my bio page…we just moved from Northern Minnesota way up in the Roseau area out here to Idaho.
Love to hear from Minnesotans; we loved our time there! Please let me know. Hi Mel, I love your blog!! I live in Israel- I make your recipes all the time although I wish my picky eaters would be better at eating them sometimes … last night I made your fudge brownies and they turned out great and so quick to make too- which was great! A huge thank you for all you do- your passion shows!!
Even though I have been cooking 41 years, I want new recipes to liven-up our meals. Discovering your blog yesterday has given me new hope. Just wanted to comment to say thank you! I absolutely love your blog and appreciate the time you put into it! I look at your weekly menu every week and also really like the side dish suggestions at the top of many recipes. My family has loved so many of your recipes, thanks for saving dinner at our house! Oh my gosh! I just stumbled upon your site after a friend shared your back to school 4 week menu on Facebook.
Never once did I think to make I cinnamon roll flavored!!
52 Weeks of Recipes for Students, Missionaries, and Nervous Cooks by Clark L. and Kathryn H. Kidd
What a beautiful family you all are! I had 7, have 8 grands, and a lovely ggd! Good recipes! Love your blog! I just stumbled upon your blog and I am so glad that I did! These are all of my favorite food recipes and many more I cannot wait to try!!!! I love food just like you do xD Same goes for chocolate!! Mel I just love you!! I found your orange rolls on pinterest, I just finished sticking them in the fridge to sit until tomorrow morning for a pre-church brunch. I tasted the filling and glaze and swooned, so of course I had to come peruse your blog!
Whenever I need a recipe for something, I check your blog first because all your recipes are yummy! Thanks for taking the time to share! So I needed the perfect yellow cake to start with. Being in the baking business myself home-based , I have to confess that I had never made SSC shame on me-ha ha , so this had to be really spectacular. And apparently it was. I used your recipe for Perfected Yellow Cake and all I know is that when I asked them to save me a piece they said it was already gone….
Thank you sooo much for such a great recipe. BTW, just love your sight and trust me I have discovered many good ones, but yours is by far one of the best! And…your family is beautiful. But I still love baking for them as well. Keep the great recipes coming! Thanks for taking the time to check in and let me know! I just came across this website today, and I have to say, I love it already! Everything looks delicious and making my stomach growl just looking at these recipes.
Your website and recipes are so inspiring!! Thank you for sharing your talents with us. I live at around ft and find I have to tweek recipes. I wanted to know your elevation so I could avoid some of the guess work. Thanks and keep posting! Rebs — I live right about 1, feet but many of my recipes especially the ones and before were from 6, elevation.
Hey Mel! How have I not commented on your site yet?! I started my own food blog back in November ugh, I still have sooooo much to learn - it makes me appreciate the ridiculously hard work you put into yours. I just wanted you to know that thru your blog I have finally found the tipping point of diving right in and starting my blog. I love yours and simplicity of it. I appreciate all of your hard work that goes into it. Thank you. I am retired and enjoying life and cooking for my second wife, Linda, a operator.
My youngest daughter lives with her family in Germany, my oldest, in California. Both daughters cannot eat gluten, so I am constantly looking for good recipes for them. You have a lovely family and I admire your passion for life and feeding your family wholesome tasty food. I look forward to seeing what the future will bring on your site. I love your blog! My family and friends always told me about it, but this last month I have started using your recipes almost exclusively!
After having so many failures in the kitchen, it is nice to finally make something good, and I have you to thank for that! We are also under the polar vortex right now in Wisconsin, so it is nice to try to forget winter in the warmth of the kitchen :. I tried your sweet and sour chicken recipe last week and made it for my family. I can confidently say I will never buy this as take out again. And the knowledge that I know what went into it is simply amazing. Thank you for all of the amazing recipes!!
My future husband and children thank you lol. I just discovered your blog and my mouth is already drooling. Looking forward to making a bunch of your recipes. Thanks for sharing!! Love, love, love this recipe-looking forward to following your blog. I went back to culinary school, ar 45…did accounting first in my 20s, not as much fun.
LOL Learned quite a bit scientific information that I found fascinating. In regards to the butter, anytime you have sticky dough you may refridgerate it until it is the firm texture you would like. When mixing cookie dough in the mixer, instead of by hand, you heat up the butter and the fats within start to melt and seperate.. By using the softened butter like you said and not mixing long, the fats stay together.
If the butter is softer or melted the fats seperate spreading the cookie out to a more inconsistent shape. If the dough is sticky, from too soft butter or from mixing too long, since you took a phone call or helped a child or whatever, just pop it in the fridge to re- harden the butter fats and all will be well with the cookie, therefore the world.
Another cool experiment to try is to see the difference between using 1. When I did this for a school project the majority of people actually preferred baking powder. They were fluffier and softer The no levener was not bad just more like the soft butter cookie in your experiment. The baking amonia old time levener was kind of cool smelled funny before baking but cooked off and left the cookie with a bit of a tingle when you ate it. Kind of fun to try! Hope you are well and staying warm. Cindy Liebau, CPC. Came accross your recipe for sweet and sour chicken.
Best thing I have ever cooked! Thank you so much. Your awesome! My friend Christine just led me to your website!! Love, love, love it!! I will be 50 yrs. We have a 12 yr. My family is really tired of the same things for dinner, so just looking at your recipes are giving me some great ideas!! Right now, on my stove is the White Bean Chicken Chili. I so can not wait to taste it tonight for dinner. This recipe reminds me of the Mexican soup recipe called Pozole. I think I am finally to that point where I know I need to do something about this situation and am finally ready to do something about it!!
Mel, I was drawn to your website because I have a Mel Melanie Katherine in my family, my 35 year old daughter who lives in Asheville, North Carolina, while I was googling oven sweet potato fries. My Melanie is also a wonderful cook and baker. When she was in elementary school and they had book check-out day in the library, she would always come home with all these cooking and baking books.
I guess that was a hint-hint. She is also an organic gardener, and does better than I do with many of her skills. I have made a few things already and they were a big hit! There are many more lined up to be made in the very near future as well! I have also told pretty much everyone i know about this site and many of them have become hooked too! Thank you for putting up these recipes and tips for everyone to enjoy.
Your site is wonderful! As a Mom of a 12 year old girl and a surprise 5 month old son all I can say is wow and thanks!! I just discovered your site this week, and I am totally blown away!! You are amazing and inspiring!!! Thanks for sharing all of these recipes and for all of your hard work. What a great service you give to the world through your recipes. I have been enjoying your site for a few weeks now.
The recipes I have tried work out perfectly. I currently have your breadsticks in the oven, and plan to try the orange rolls during the holidays. Thanks for your perfected recipe obsession! Hello Mel I wanted you to know that I am having the same problem as Brenda. Let it stay in the fire until the fire cools. The pan will be nice and smooth ready for seasoning. Happy cooking and thank you for all the great information!
My family has used cast iron ever since I can remember. I grew up cooking with it. I still have the cast iron that my parents had plus a new grill pan my sister bought me for my last birthday about a year ago. I also have a set of Chantal cookware, 2 woks, and 1 non stick Ming Tsai pan that were my sisters who passed away earlier this year. I use some of this as well for certain things.
Hands down cast iron is some of the best cookware you will ever use.
easy overnight steel cut oats - Marin Mama Cooks.
William Carey (missionary) - Wikipedia.
Post navigation!
I never use soap to wash it, just plenty of hot water and scrubbing and keeping it well seasoned from different cooking methods and oils works just fine. I just leave it for the next use. It keeps nicely this way. By the way-since I first started using cast iron pans, I no longer have a problem of not getting enough iron in my diet. I love my cast iron! I use salt to scrub mine if it needs it. One of my frying pans belonged to my grandmother,she had it forever.
I always dry mine on the stove and use a dab of olive oil before putting it away. I still remember peeling teflon pans from the sixities-YUK! My grandfather always told me to reseason a cast iron pan by oiling it and bake in the oven for a couple of hours. My first set of pans were enamel. As newlyweds we woke up in the middle of the night to a pinging sound. It was the enamel popping off my very expensive pans.
I finally listen to my grandparents. I hear stories of people getting rid of whole sets of cast iron pans because they think it is a bother,it rusts,too heavy,or not the lastest thing. I often check dollar stores for stainless steel utensils. Another thing that is good for your cast iron is beeswax. Rub it onto a warm pan. Done repeatedly it will remove rust. Done before putting away, it will prevent rust.
I sandblasted it and seasoned it with bacon grease. I do wash it with mild liquid dish soap at the end of my dishwashing when most or all of the suds are gone. It never takes any effort to get clean and dries on the stove in one minute. If you want the best french toast ever,, cook it on a cast iron skillet. Garage sales, Flea markets, ebay, craigslist, thrift stores are the best places to buy high quality made in USA cast iron..
Real, natural soap is what binds with the seasoning on the cast iron and causes problems. Detergents i. Dawn, Joy, Ajax, etc will not bind with the seasoning or damage the cast iron. To reseason a pan, you can place it in a fireplace or self cleaning oven to remove all of the crud, and then oil and heat to reseason it. Soak some water and vinegar overnight in the pan. The next day whatever was burnt will be floating. My kids thought that was cool.. As always — Love your posts! I use cast iron for almost all cooking.
While I agree that no soap is preferred, hubby washes the dishes and he uses soap-so we compromise. If you have a good seasoning and you religiously dry it over heat and then wipe with oil, it can stand a small amount of mild soap we use one of the sponge wands with soap in the handle. Kosher salt its coarser and even sand works well too. A tip I didnt see mentioned is: everything sticks less if you heat your oil first, then dont turn whatever you are cooking until it has browned. This is especially true for fried potatoes — dont stir, wait until they are crispy on the bottom and slide a thin flexible metal spatula under to flip them.
If you cook with butter — let the butter just start to brown before you put the food in and it will be virtually stick-free and the browning malliard reaction gives a wonderful taste this is by far my favorite oil to use for eggs — and you only need about a teaspoon or less for two eggs if you brown it first. Just start with your veggie that takes the longest to cook for me this is usually carrots , cook a few minutes, then push those to the edge I use a huge 15 inch pan for large batches! Then sprinkle on a mix of soy sauce, lemon juice or other citrus , spices, and water the water is mostly going to evaporate.
Pin by Steven Wilson on Cookbooks | Student cookbook, Kids cooking recipes, Cooking.
Divination Systems.
Orchesography Or, the Art of Dancing The Art of Dancing by Characters and Demonstrative Figures.
Stir quickly to loosen any stuck on bits, cover and let sit 5 minutes. This steams any veggies that werent quite done and loosens all the food residue on the pan, making it easy to just wipe clean when you are done. The right utensil is very important. I have found it hard lately to find the type of metal spatula that I like — a very thin, flexible metal with the leading edge straight instead of rounded angled is ok if thats all you can find.
I also prefer them to be all metal or have wooden handles rather than bulky ugly plastic ones. Thrift stores and yard sales are my favorite places to find these, but ocasionally I do find an all metal one in the store, and when I do, I will buy several and hoard them. I think the variety of cooking methods braising, boiling, steaming,stir-frying, deep-frying was one of the reasons the CI stayed in such good shape. Hi there!! Thanks SO much for this wonderful website!!
I found it by accident and now it is one of my favorites! My kids used to laugh at me, but now they also use cast iron for most of their cooking needs. The one tip you forgot to add is that if your pan needs a really good cleaning, cover the bottom with plain water and then boil on the stove for 5 minutes.
Pour the water down the sink and scrub pan with a plastic scrubber under running water. Put your pan on the stove to heat until all traces of moisture are gone and then add a very thin layer of oil to re-season. I learned this tip from my mother back in MN when we were kids and she was using cast iron. When all is loosened, pour out, rinse, wipe dry, dry over burner heat, oil, and that is it! I have heard people say before not to use soap to wash cast iron. I have always found that odd. I have used cast iron all my life, my mom has used it and my grandmother — I have some of their pans and some of my own.
All of us have always used soap and water to clean them without any problems. I agree with LisaC above: hand wash, do not use a dishwasher. You may want to watch your heat. If your pan is too hot for too long you might see a similar issue. My mother in law and her mom both soak their cast iron in hot soapy water like any other pan.
Now, I about cried when I saw what it did to my newly seasoned pan one night when she helped me do dishes. It was discouraging, but all it took was a bit more time and grease and I was back in business. To get rid of rust, keep applying oil and wiping out the pan. Also, rust is iron, not really bad for you. Just looks ugly. I have a whole set of cast iron and love it. If it gets really smelly after cooking fish, I will put it in my dishwasher for a quick rinse cycle with no soap not a wash cycle , to get rid of the smell and then dry it off immediately afterward.
I use my cast iron for everything except tomato sauces. I cook tomato based sauces in mine. There is likely a reaction but it would be to add iron into your food which is good for your diet anyway. I avoid cooking tomato-based sauces in aluminum to avoid the chemical reaction of having extra aluminum! Great tips! We switched over to cast iron a year or so ago. Wow, not sure what took us so long! I use salt to scrub bits and pieces left on the bottom of my skillets. Then I rinse thoroughly and dry on the stove.
A quick swipe of oil leaves them ready for the next meal. I recently saw a tip on Pinterest from a pinner for cleansing cast iron. Table salt. I had never heard of that before…. I typically just rinse mine, use a paper towel to dry them and then add a drop of oil and coat the bottom and sides. Salt is also good to use if you are having trouble seasoning your pan. Put a little salt in the oil and the seasoning sticks well. I also read that you can boil some water in the pan when the food is really stuck on.
After boiling the water, I let it cool before cleaning. It works quite well, but you need to make sure you oil the pan well afterwards. Thanks or sharing this. I have had several cast iron pieces for many years, but have only started using them regularly during the last few years.
I have always been a bit scared of them, I guess. I have a pretty good set of stainless that are my regulars, but I asked my husband for an enamel coated dutch oven a few Christmases ago. I absolutely love it. I use all of my iron for frying I do not do this often , cornbread, and large one-potters. They still use their old cast iron for all of their frying and breakfast meals. Now that I know how to treat my cast iron, I will use them more often. And I will keep my eyes out for a deal on Craigslist or at a yard sale.
Thanks for the article! I could have written the intro myself! My parents were thrilled to be regifted the Teflon pots and pans that they had bought us just a year or two prior. My first step was to stainless steel, then I started into the wonderful world of cast iron. Any recommended brands for utensils? I am tired of my plastic spatulas and am wanting to get some metal replacements of some sort. Stainless steel utensils work just fine for cast iron. A stainless steel spatula works great for flipping eggs or pancakes. Cheryl is right, a good stainless spatula is perfect. Just go browse your local kitchen supply store or Target.
The one thing I have found most difficult in cooking with cast iron is managing the heat of the pan while cooking. The pan usually takes longer to heat up but retains a lot of heat for a long time. Adjusting habits, and cook times, is challenging. Any suggestions on how to adjust from teflon or stainless steel to cast iron? I have a solid glass cookstove. Has anyone used them with success?? I have a glass cooktop that we inherited when we bought our house several years ago. I have some cast iron fry pans but I have a flat top stove the manuel said not to use cast iron on my stove because it will scratch the surface.
Any thoughts on this? I have a flat top stove and the directions said the same thing. But, I use my cast iron pans without any trouble, and my stovetop surface is white. You just have to be careful not to slide the pans on the surface. Also, you will have to clean the stove burners more often. But, I find it pretty easy to clean with a good stovetop cleaner. Hi LisaC — good news to hear that rusty pans can be brought back to life.. It will disappear as you use it. What about the bottom of the pan?
Do you just season the bottom as well? I just cooked some bacon in mine and was thinking that I could just rub a little of the grease on it periodically? Yes, season the entire pan…inside and out. Your pan will look great when the outside is seasoned too. Check out the link in the article for correctly seasoning a pan. Mine were bad enough that I striped them and started over. I found coconut oil works incredible on CI pans. Best oil for me so far. Eggs slide right off with no stick.
Love my CI pans! I am 52 years old and am using cast iron skillets that my mom cooked in when I was a child. Have added to the collection through the years and will always use them!
Rusted pans can be easily restored and put back on the path to great seasoning and years if use. A recipe for disaster!! I have the cast iron skillet my mother bought for 25 cents when she first got married in It is well loved and well used. I did a lot of research on seasoning before going with flax seed.
My pans are fantastic. When I initially stripped the pan I had to use oven cleaner three times over night in a trash bag. If you get rust, the pan needs to be seasoned better. Thanks for this tip. Flaxseed seasoning is the best! It was a long process rub flaxseed oil, bake for an hour, rub with oil, bake, rub, bake…you get the idea — the more the better! I never have anything stick, and food slides right out. It is an excellent conditioner and creates a remarkably hard surface once dried. All it takes is a little water and a good wiping.